Quality Policy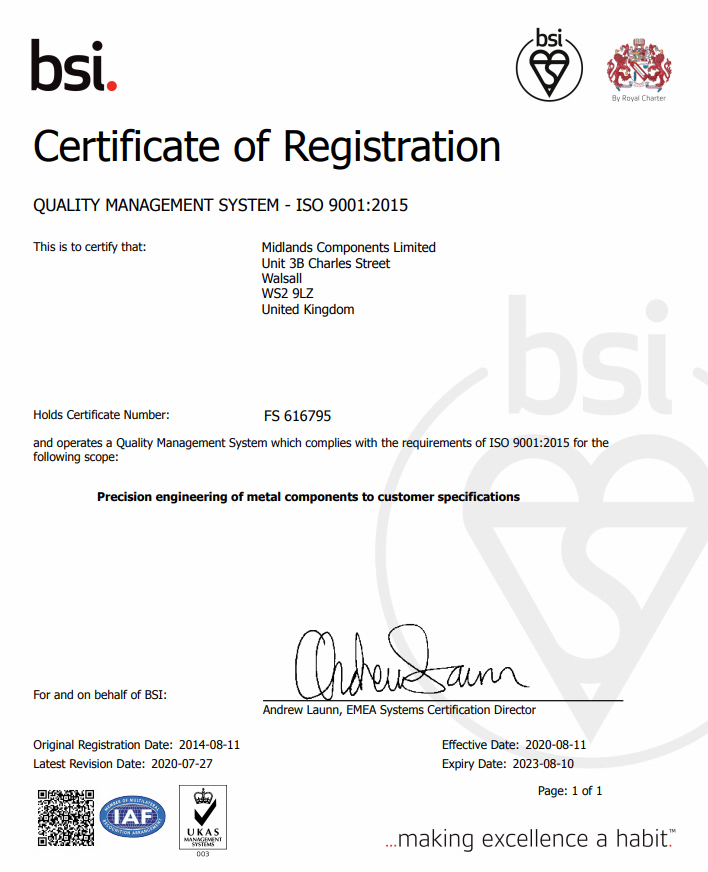 Midlands Components Ltd are totally dedicated to ensuring that the services and products that are provided to our Customers shall always meet and preferably exceed all our Customer's requirements and expectations.
To ensure the above and our commitment and drive of our Quality Policy we shall always focus on Quality, Delivery, Cost, Responsiveness, Reliability and Safety by insisting on continuous improvement of our systems and processes throughout the entire Company.
Quality Accreditation
ISO 9001:2008 registration achieved and audited by bsi.
Full capabilities to produce a FAIR report with all new components produced.
BSI Registration Certificate
Midlands Components Quality Policy