Quality Policy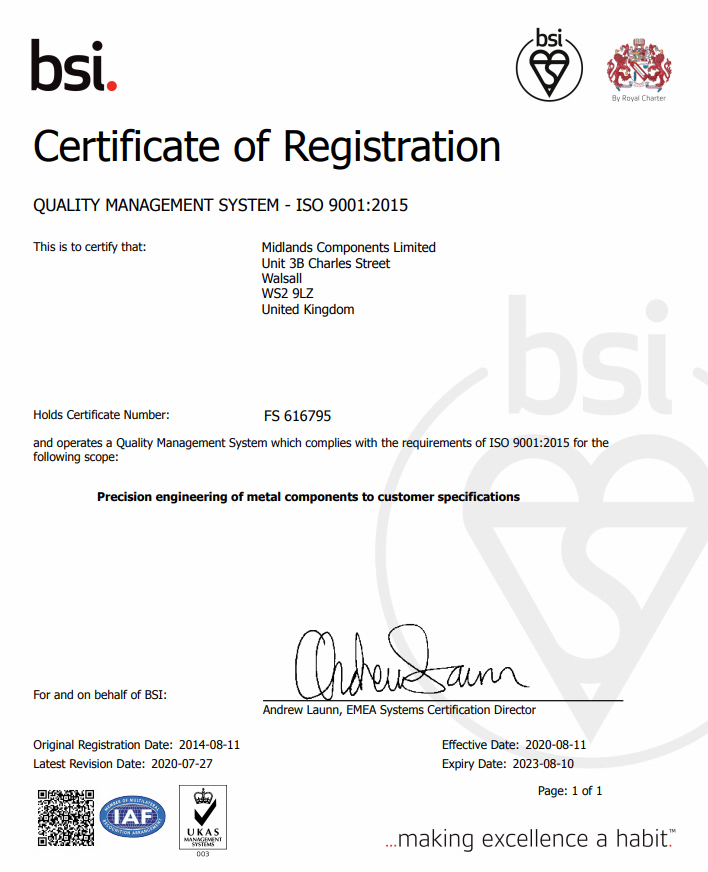 We have just carried out the transition assessment and readiness review for ISO 9001:2015 audit and certification to take place in 2018. This is being carried out by the bsi renown for making "excellence a habit".
Midlands Components Ltd are totally dedicated to ensuring that the services and products that are provided to our Customers shall always meet and preferably exceed all our Customer's requirements and expectations.
To ensure the above and our commitment and drive of our Quality Policy we shall always focus on Quality, Delivery, Cost, Responsiveness, Reliability and Safety by insisting on continuous improvement of our systems and processes throughout the entire Company.
Midlands Components Quality Policy is shown below:
Quality Policy
Midlands Components Quality Policy is shown below
Midlands Components Quality Policy
Quality Accreditation
ISO 9001:2015 registration by the bsi, Certificate shown below
Certificate Number FS 616795
BSI Registration Certificate